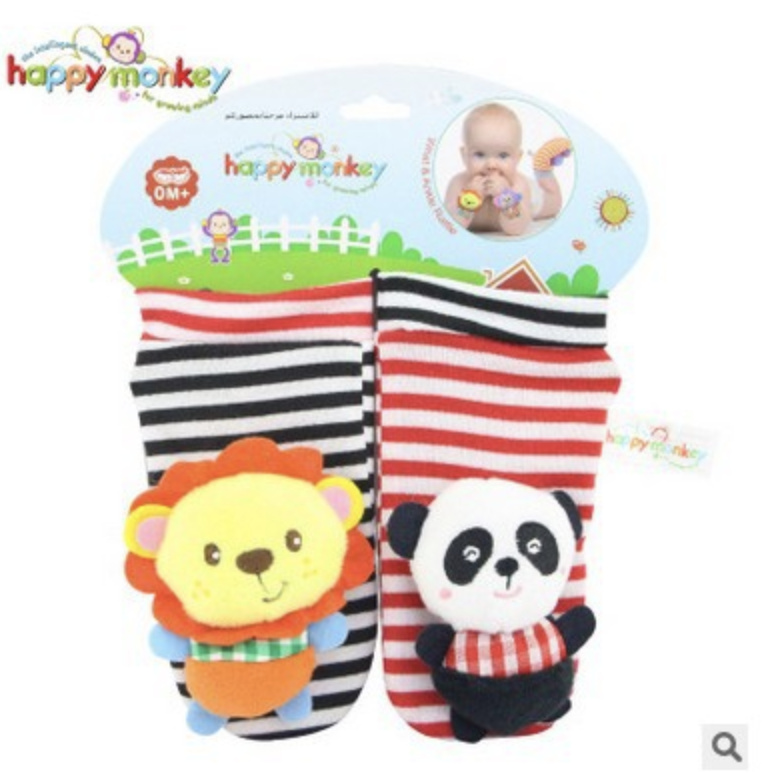 Baby Socks Rattle Lion & Panda
BABY SOCKS RATTLE LION & PANDA
A wonderful toy for baby early education
Adroable animal and colorful design make this entire socks as cute toys that your little one can play with
Help babies easily distinguishing between different patterns, colors, and recognizing faces and noise.
The rattles high contrast colors and patterns also work to stimulate baby's vision.
With every wiggle, baby will delight in the soft rattle noise and be encouraged to reach and grab, further awakening and developing their muscles.
---